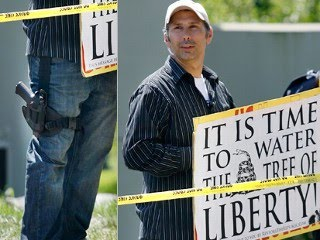 Am I missing something?
While I am no fan of Mr Obama's, and am as appalled as anyone by his efforts to continue and outdo the policies of the Bush era, albeit under the guise of liberal benevolence, I'm afraid that the "scandal"of IRS scrutiny of Tea Party and related groups leaves me puzzled. After all, 501(c) nonprofits are forbidden from political activities. Does anyone doubt that organizations with the words "Tea Party" or "Patriot" in their names might just be involved in political activity? Really? Is anyone mentioning that several leftist groups were also scrutinized?
On the other hand, I read today that big money groups on the right and left were not bothered; the Koch brothers and Mr Soros were not targeted, only the smaller organizations. Why?